Hello there, it's Minh and thank you for your interest in joining our family. At PSK Creative, we have a fresh take on careers — instead of offering job listings, we invite you to hear our story and see how you can help make our vision a reality. If our purposes and hearts align, we will build a position based on your strength and ambition.
Drop us a note at [email protected]. Be authentic. Make us laugh.
You are at the most important milestone in your life, the very beginning of your career. If you are looking for an internship that provides real-world, professional work experience and the opportunity to be a valued contributor (not just an expert on making the boss' coffee), PSK Creative is ready for you. We believe that internships are all about learning, discovering, and growing. We offer current students and recent graduates the opportunity to gain relevant, hands-on experience to develop the skills and knowledge necessary for a successful career. Our interns are smart, passionate, and will do whatever it takes to get the job done. Describe you? Scroll down.
Marketing Internship:
Work closely with the Marketing team to analyze performance across activities to determine ROI, content performance, web performance, and more.

Perform market analysis and research on competition

Strategize ideas for audience engagement on all social media platforms

Develop collateral and promotional materials

Organize and execute special marketing events

Work with cross-functional teams to implement projects
Support

 a

dministrative tasks, as needed
Graphic Design Internship:
Conduct research and analysis of design and style ideas
Brainstorm and collaborate with creative team
Produce graphic designs for projects (including digital and print)
Generate creative designs for social media and digital advertising
Assist different teams and various departments, as needed
Support

 a

dministrative tasks, as needed
Photography/Videography Internship:
Maintain and organize database of photos and videos
Prepare, operate, and maintain camera, audio, and lighting equipment
Travel as needed for project photography and videography
Set assembly and set breakdown

Organize and assist with post-production tasks such as editing videos and enhancing photos

Maintain a consistent brand image throughout all video projects

Support

 a

dministrative tasks, as needed
Duration: 3-month internship (Start and end dates are flexible.)
Business Days: 9 a.m. – 6 p.m., Monday – Friday
Paid: Yes!
Hours Desired: 25-35 hours/week
Takeaways: 3-5 portfolio pieces, end-of-internship presentation and performance scorecard, and friends for life.
Absolute requirements (no exception)
.
Over 18 (16+ with parental approval) and eligible to work in the U.S.
Live in Washington Metropolitan Area
Own transportation to the office most weekdays or have access to metros
Flexible, dedicated, hungry – this isn't a clock in – do the work – go home kind of job or company. The whole team is incredibly generous and kind, but we work insanely hard.
Flexibility and a do-what-it-takes attitude is a must or you just won't fit in. Just being honest!
Care about telling stories that matter. We mean really care – not just need a job right now. PSK Creative wants to change the world by sharing stories that impact people on a deep level.
Strong preferences (these get you big bonus points)
.
You are a creative, assertive problem solver. You dig in, take action, voice your opinion, and find solutions. As a company, PSK does a remarkable variety of projects, tasks, and stories. We are ambitious and multi-faceted. You'll wear a lot of hats, but EVERY hat will require you to be an assertive problem solver. If this makes you uncomfortable, that's a sign this isn't the perfect fit for you.
You love making customers/readers feel like gods and goddesses. You aren't just polite, you actively look for ways to go the extra mile. This is huge and you won't be able to fake it. We want a culture where everyone is over-the-moon when they learn from us. If we mess up, we admit it and fix it double or triple what is owed. Most of our customer service will be done by email, so your ability to communicate through email is a huge asset.
Familiarity with online writing, blogging, and/or email marketing. You don't need to be a popular blogger – however, a basic understanding and history with WordPress, email marketing platforms, analytics tracking, Paypal, editing for the web, etc… will set you apart from the rest of the applicant and give you a huge head start.
Passionate about organization, project management, and personal assistant tasks. We need someone who is detail oriented, can keep a schedule of goals for the department, and can ensure projects are managed well and delivered on time. This can be everything from helping plan a potential travel itinerary, to making a list of actionable items during a whiteboard planning sessions (and logging them into our management system), to asking me (Minh) why I haven't done that post I was supposed to do today
You love the medium of video for storytelling (or you enjoy filmmaking). Every now and then we will record tutorials, shoot content, edit videos, and all sorts of fun film related things. You aren't required to be an amazing cinematographer. However, you may be asked to help as a Production Assistant on our sets. Sometimes this will be as a producer (making sure we stay on schedule, checking off the things we wanted to film, making notes for the editor as we film) . Other times, it'll be "hey grab that light reflector and hold it here for a second." You'll enjoy the internship and job much more if this turns your passion on – you enjoy the movie magic – and you're excited when we go to record and shoot tutorials/videos.
Hours may fluctuate at times (within certain days). We're extremely fair, but sometimes we may have an all-day shoot, some days (most days) we may work out of the main office, and some days we may work on set (or from home). You'll need to be able to be flexible to fit into the team well. You'll be paid fairly, on-time, and for all your effort – but there's no bell that rings and everyone lines up to clock out. With your help planning – we should know about most long shoot days and other weird days are.
You'll learn a ton – in a short time. If you're looking to learn more about content creation, emailing, blogging, filmmaking, working on a team, building something that matters, doing epic things you didn't think were possible, etc… You'll get that here. It's one of the biggest perks of the opportunity. We learn and move quickly.
What's in it for you:
Opportunities for shadowing, learning, and growth!
Gain exposure to a wide variety of real life marketing needs and solutions, as well as educational opportunities
Leadership engagement and other social activities with senior business leaders
There are many more perks that we will share with you when we meet in person.
Ready to join our journey
?
If you haven't read every word on this page, stop what you are doing and scroll back and read every word. It's super important you feel this is an AMAZING fit. Not just a job — an "Oh my god this is me! This is me!" type of job.
You know we love a good story, and we can't wait to hear yours. If you're not a fan of these fancy forms, feel free to email us directly at [email protected] with your portfolio and answers to these questions.
PSK Creative is an equal opportunity employer.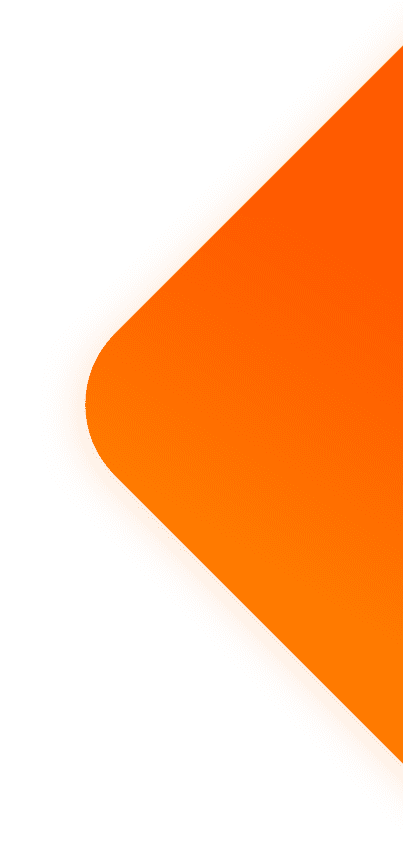 Are you tired of being the best-kept secrets? Whether you are looking for help in one specific area or a long-term partnership to outsource all your marketing, we are so glad you found us! Let's create powerful impact together.
GET YOUR FREE STRATEGY SESSIOn
HOURS
Mon to Fri: 9 AM to 6 PM
Sat: By appointment only
HOURS
Mon to Fri: 9 AM to 6 PM
Sat: By appointment only